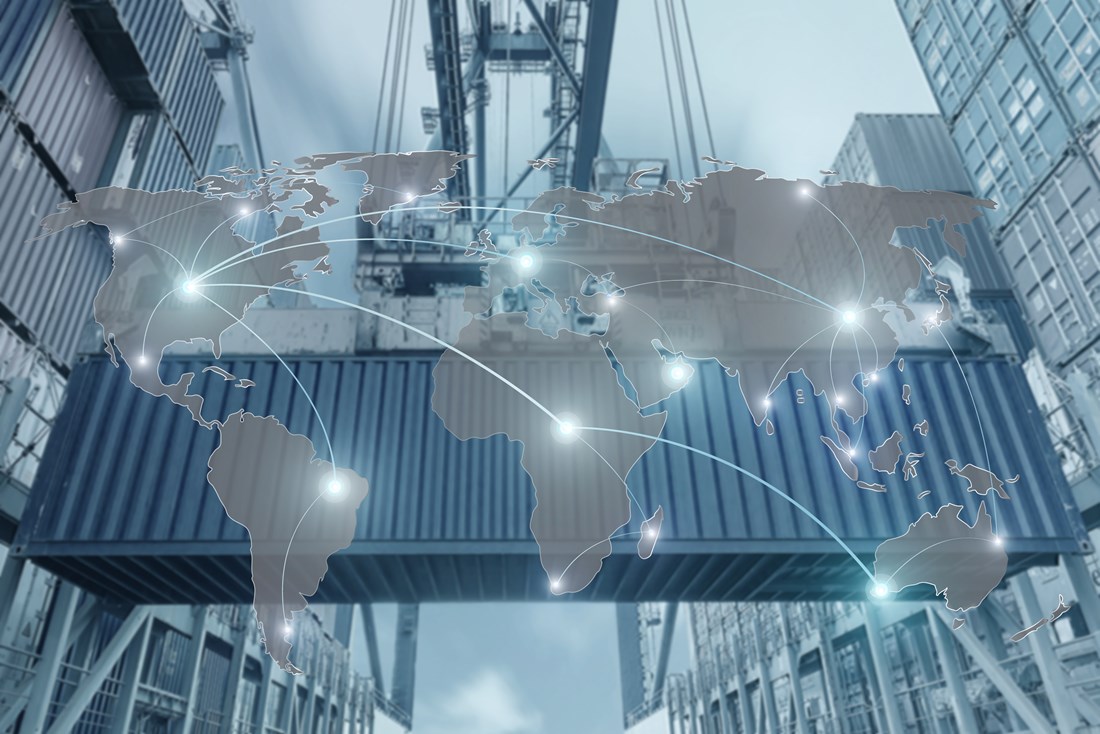 PREPARING FOR A NEW NORMAL
Maritime Partners has carried out research on the Crisis with the objective to help companies with defining and executing the best possible preparation for the New Normal.
More than 200 top executives from leading maritime companies in Asia and Europe participated in our recent research study. The main messages are :
Being prepared for the New Normal will be a core differentiator for achieving success and results in 2021 and beyond.
Companies who want to change market segments, market shares, branding, clients or suppliers will be in an excellent position to do so.
A significant number of maritime & logistics companies surviving the Crisis will still go bankrupt during the first 12 months of the New Normal if they are not prepared for the New Normal.
ACCELERATION OF DIGITAL SOLUTIONS & TECHNOLOGY
The maritime industry is not known for its cutting-edge digital solutions compared to other industries. However, in recent years the industry has seen more dynamic changes and growth in digital design, modelling, digitalization, robotics, autonomous equipment, modular construction, and broader use of automation and artificial intelligence in delivering services.
The COVID-19 pandemic has upended or called into question much of the traditional methodologies that the industry have grown accustomed to. And in time of crisis, such as in wartime or disasters, we have historically seen rapid advancements in new technologies and drastic innovation. The maritime industry is in such a moment.
87% agree we will change the way we interact internally and externally. The digitalisation of the maritime industry will accelerate as a result of the COVID-19 Crisis
For companies that are looking at what's next and to the future, now is the time to embrace digital transformation and leverage technological solutions that reduce workforce exposure to health and safety and improve efficiencies and quality, while helping to accelerate client's projects and timelines as they reinvent or retool their business for the future.
Companies within the maritime industry who are earlier adaptors are likely to have a tremendous advantage over their competitors.
Companies that are further along the curve in digitising their operations have already benefited from greater built-in resiliency during the crisis, reducing dependence on human resources. Greater investments in these areas will equip companies to maintain better business continuity in their supply chains, operations and customer management, reducing the load on their workforces.
Technological transformation will also have been given a boost by the experience of virtualisation and new ways of working by staff during the pandemic lockdown. It is likely to accelerate the move to a more mobile workforce, able to work virtually and at distance. Companies will want to consider what worked well during the crisis and look at the opportunities for future workforce productivity and flexibility.
82% agree the development of the next-gen remote working technologies will accelerate, such as augmented and virtual reality. Since these technologies will generate efficiency gains, organisations may retain them. This process will reshape also the maritime industry and change the nature of work
Ports, Shipping companies and Maritime Associations will push the digitalization process of open Port Systems, optimising cargo handling and clearing – reducing energy costs, emissions and improving safety.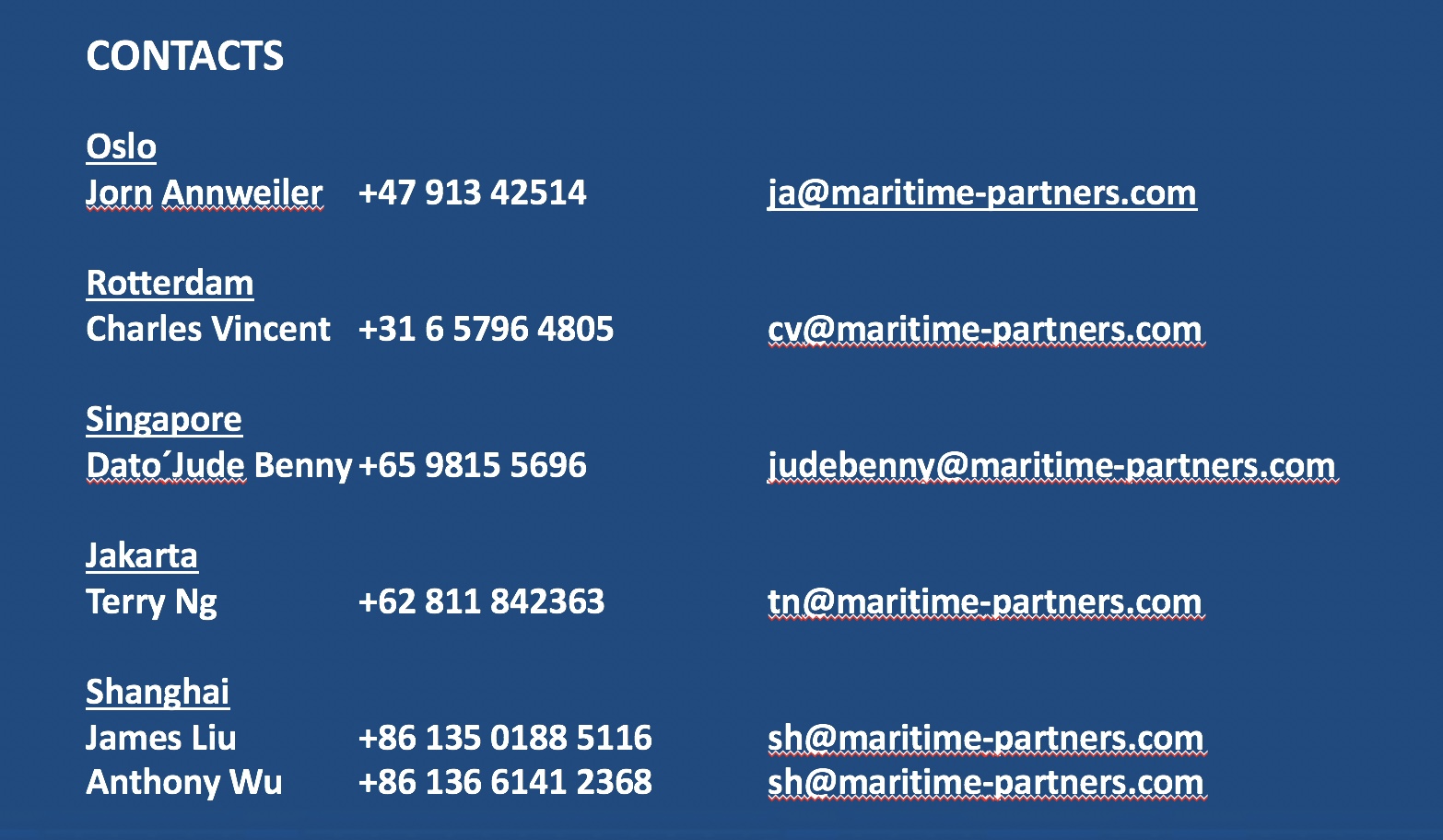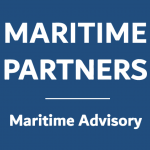 Maritime Partners is an independent advisory firm founded by experienced executives with diverse maritime expertise and networks and particular strengths in Europe and Asia.
Our former senior management positions with leading global maritime companies and start-ups enable us to give our clients practical and valuable advise on both strategic and operational levels. Our services entail: Strategic Planning & Execution, Project Management, Asset Management, Financing, Digitalisation and Business Development.
Our aim is to help our Clients to make better decisions and meet their objectives earlier or better. Also, we are committed to take execution roles in our Client's Company if required by the Client in order to achieve the desired results.
Our Clients include listed and private companies in the shipping & logistics industry, investors, financial institutions, P&I/underwriters and governments globally.